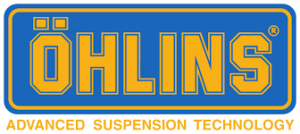 SUSPENSION
Our extensive Öhlin's and Race Tech suspension certification, experience, and knowledge gives us the capability of knowing precisely how your forks and shocks will react in all conditions. Regardless of what you ride, or where you choose to ride it, Max Speed Cycles can enhance your suspension to consistently deliver the quality response you're looking for each time you ride. Max Speed Cycles can lower your bike making you more comfortable and sure-footed or make you more competitive on the drag strip. We have years of experience racing motocross and ATVs and can make your suspension perform smoothly through the most demanding conditions. We have over a decade of experience road racing and are well versed in the suspension needs of the track. We are currently the trackside vendor for track day riding group, Performance Riding Experience (P.R.E.). Don't underestimate the suspension needs of your cruiser. The correct fork and shock springs will drastically improve handling providing you with a controlled yet plush ride and significantly reduce brake dive.
Suspension Services
Fork refresh: seals, fluid, and labor start at $315
Fork valving with Race Tech gold components: parts, fluid, and labor start at $585
Shock refresh: fluid, nitrogen and labor start at $150 plus parts needed
Shock valving with Race Tech gold components: parts, fluid, and labor start at $465
Suspension set-up: static sag (preload/race sag), setting compression and rebound adjusters $90
Call for specific pricing for your motorcycle


DYNO TUNING
Max Speed Cycles specializes in creating custom fuel maps and dyno tuning for each individual motorcycle to optimize the performance for each engine/fuel/exhaust combination. We use top of the line fuel regulating devices like Dynojet Power Commanders and Bazzaz, and state of the art exhausts like Yoshimura, Two-Brothers, Cobra and Vance & Hines to formulate a great performance package that will put you at the front of the pack or the front at the track!
For carbureted motorcycles we use Factory Pro and Dynojet jet kits to increase horsepower and give you the response you're looking for. If you want a serious increase in throttle response and horsepower we offer Mikuni RS smoothbore and Keihin RS flat slide racing carburetors.
Dyno Services
Baseline dyno run $90
Custom map and tune $330
Buy your Power Commander or Bazzaz from us and we'll install it for free!
Get 10% off parts when you purchase a Performance Package including a Power Commander or Bazzaz, K&N or BMC air filter, exhaust, and custom map/tune
Carburetor tuning is $80 per hour (most bikes tuned in 3-5 hrs)
Give us a call to discuss your particular tuning needs

"All I can say Jim is WOW it is a new bike. Pulls like a beast now!"
–Tim Gettier
"Big thanks again to Jim and the crew at Max Speed. I brought my non running bike to the shop before the CCS races at VIR and Jim was able to get it running strong again. I took 1st place in the GTO race while turning a personal best time of 32.1. The bike was on RAILS. Max Speed made the bike turn and stop so well that I was shocked when I saw my lap timer. It wouldn't have been possible without you guys."
–Steve Gould
"I had Jim set up the suspension on my 2004 Ducati ST4S. It has increased my cornering speed by at least 10 mph and now the bike feels firmly planted in the corners and handles the straights like a pro. I would highly recommend Max Speed Cycles for the high quality and expertise of the work!!!"
–Bob Warren
| | | |
| --- | --- | --- |
| 2006 Honda CBR 1000RR 146 to 160HP | 1999 Honda CBR 600F4 78-90 HP We installed a jet kit to go with his pipe & K&N | 2000 Suzuki Hyabusa tuned to 210HP |
| 2008 Honda CRF250R Tuned | 2004 Honda Shadow 1100 | |