2nd Annual P.R.E. Tech Day Feb. 26th
Have you thought about coming to the track and participating in a track day but don't know what to expect? Don't know if your bike will pass tech? Do you have questions about how the day is run and are unsure if it is for you?
Here's a chance to come meet some of our staff members, ask questions about what goes on during a track day. You can bring or ride your bike to have it "teched" for track use. If your bike needs anything to be track ready, you will have the opportunity to have it addressed right there, avoiding any issues at the track.
We will also be conducting a suspension and chassis set up seminar. Our staff of expert and AMA racers many of which hold regional and national championship club racing titles, will host a seminar on how to get the most out of your bike through chassis and suspension setup. How the changes in chassis geometry affect the handling of your motorcycle. If you choose, you can have the Max Speed Cycles staff set your bike up for your weight and riding style, call Max Speed to make an appointment to have it done that day.
The the best news of all is we will have a drawing for a free P.R.E. track day open to those that have not yet joined us for an event. We will start at 12 noon Sunday Feb, 26th. We will have a P.R.E. style meet and greet lunch serving hamburgers, hotdogs, potato chips and drinks.

Seasonal Specials
Riding season is upon us! Is your bike ready for all the upcoming events? Daytona Bike week is coming up in early March, MotoAmerica is coming to Virginia International Raceway (VIR), as well as Myrtle Beach Bike week in May. Make sure your bike or ATV is ready to ride this spring. We offer a full line of tires, services, repairs, and performance work to get your ride in ideal condition. Don't let the nice weather pass you by. Call or email for more details about our spring service and retail specials. Ride on!
---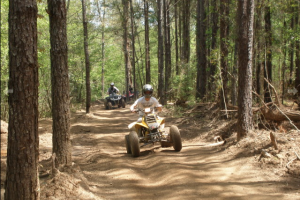 Spend $25 and Win!
For every $25 spent at Max Speed Cycles you can be entered to win a pair of tickets to Carolina Adventure World! Carolina Adventure World is 2,600 acres and offers 100 miles of custom designed trails. ATV, side by side, and dirt bike rentals available. Enjoy the dirt drag strip, motocross track, banked oval track, and much more. Stay the whole weekend with available camping facilities and cabin rentals.
---
Weekly Specials
Tire Tuesday – Select tire brands and sizes on sale every Tuesday. Competitive with online prices, mounting available same day.
Helmet Hump Day – All helmets 10% off every Wednesday.
---
There is no doubt Max Speed Cycles is owned and operated by enthusiasts. Simply put, we ride! On the street, on the track, in the dirt!
Whether you're cruising through town, going road-racing, heading to the MX track, drag racing at Farmington, or improving your track day skills, we have what you're looking for. We are located in Kernersville, NC, and are easily reached from High Point, Greensboro, Burlington, Winston-Salem, and are conveniently accessible to the Charlotte and Raleigh/Durham areas.
Our knowledgeable and experienced service department offers a full range of services from oil changes to engine rebuilds and tune ups to full dyno tuned performance packages. Want to go like the pros? We'll tune your bike to be a winner!
We have OEM and aftermarket replacement parts for all the major brands and can get you the right part for your vehicle. From basic repairs and general maintenance to high performance and customization, we've got you covered. Come on in and check out the possibilities!
---

Testimonials
"After having the 1100 v-star re jetted and tuned on the dyno it's a brand new bike! I cannot express in words how excited I am. Max Speed is like finding a new best friend, they will get my business from now on. Jim and the staff are amazing and I got way more than I imagined. Thank you so much!" –David Porterfield
"I visited Max Speed for installation of new tires on my 2009 Buell XB12X Ulysses. I was satisfied with competitive pricing and I was out in less than an hour.  The staff was friendly and helpful and they gained my trust and loyalty. I will recommend all my friends." –Brad McGee Brinkley
"Thanks for all the great work! It contributed to my 2nd place finish in 1000cc Supersport at Daytona yesterday! Thanks, Jim!" –Brett Molnar